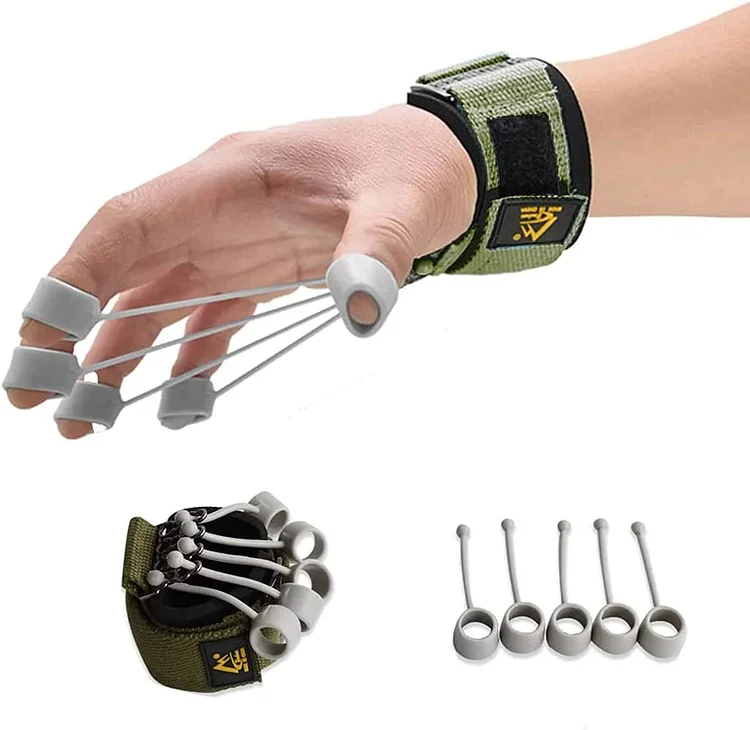 Transform Your Grip With Ease!
Unleash the full potential of your forearms with The Gripper! Experience the pump and see your veins pop as you strengthen your forearms and hands with every use. Consistency is key to achieving results - commit to a few weeks of regular use and watch your grip strength soar. Say goodbye to weak handshakes and hello to a confident grip.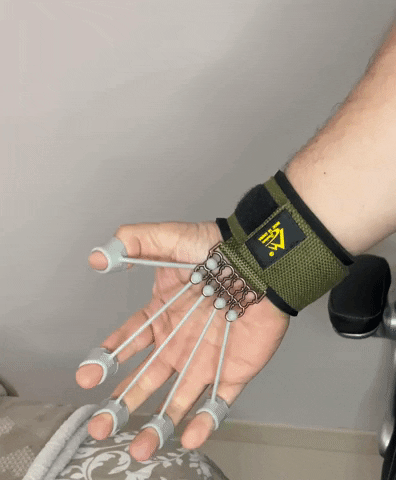 Who Should Use It?
The Gripper is suitable for everyone, regardless of age or fitness level. It is ideal for anyone looking to improve their grip strength, hand function, and finger dexterity. It is a useful tool for reducing the risk of injuries, and increasing overall hand and finger strength. It's especially useful for:
Athletes: Improve your performance in sports like basketball, baseball, football, wrestling, rock climbing, tennis, golf, and many more!
Musicians: Warm up your fingers for playing instruments like guitar, piano, and violin, just to name a few.
Anyone Undergoing Physical Therapy: The Gripper can help treat conditions like arthritis, carpal tunnel, stroke, and tendon surgery.
How Long Should You Use It?
We recommend using the Gripper for 10-15 minutes per day. 5 sets of 10 reps, with 30 seconds of rest in between each set, is the perfect combination for optimal results. Remember to choose a weight that challenges you but is still comfortable to use. If your forearms begin to feel sore, take a day or two off to allow them to recover.
How To Use The Gripper:
Step 1: Strap it around your wrist. Place your fingers in the designated slots. The Gripper is designed to fit comfortably in your hand and allow for a full range of motion.
Step 2: Begin your training by squeezing the Gripper. Focus on contracting the muscles in your hands and fingers as you squeeze.
Step 3: Then, fully extend your fingers and repeat the movement for the desired number of repetitions.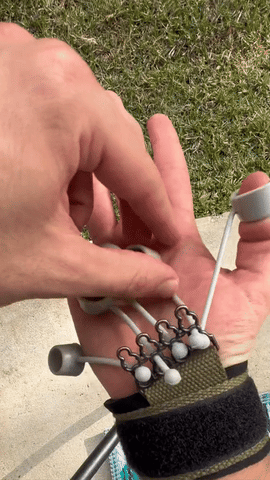 Features:
Durable: Made of high quality silicone

3 Different Resistance Options: We offer Green (20lbs), Blue (40lbs), and Red (60lbs) 

Adjustable: The strap can be adjusted to fit any wrist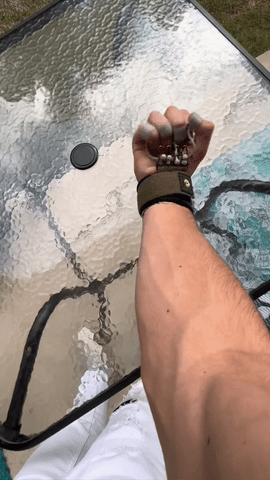 Our 3 Different Resistance Options: 
Our 3 Models - Green (20lbs), Blue (40lbs), & Red (60lbs) - We offer a range of resistance levels to suit your needs. The Green model, with a resistance of 20lbs, is perfect for rehab and gentle training. The Blue model ups the ante with a resistance of 40lbs, ideal for mid-rehab progressions. And for those ready to take their grip strength to the next level, the Red model offers a challenging 60lbs of resistance - perfect for post-rehab and fitness training. 
Track Your Order: If you want to track your order, you can now do so by going to our "Track Your Order" page on our Main Menu.