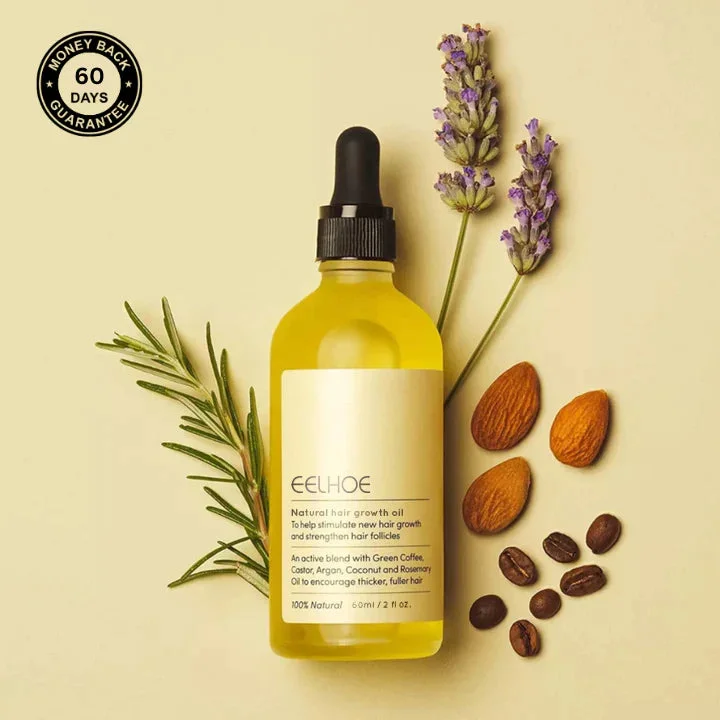 A plant-powered growth blend that helps you achieve longer, thicker & fuller-looking hair in 30 days
🌟 Longer & thicker hair in just 30 days
🙌 Suitable for all hair types & styles
📦 Sold out 3 times - get yours now!
🌱 100% vegan & cruelty free
Thinning. Bald spots. Shedding. Breakage. Flakiness.
We've all been there. The good news is that they're all reversible…with the right treatment.

Our plant-powered growth blend is enriched with natural oils that work in tandem to help support thicker, denser, fuller looking hair.
Naturally promote faster hair growth & help prevent hair loss
Our blend consists of 100% natural oils that work together to target hair growth stimulation and prevent hair loss, bringing you the best & fastest results.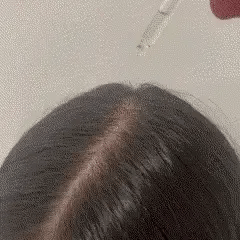 A results-driven hair growth oil loved & used by all hair types
Using extensive research over many years, our oil was formulated with the best, clinically proven oils to naturally encourage a fuller thicker head of hair, helping with:
Hair loss
New hair growth
Faster hair growth
Stronger hair follicles
Targeting DHT
How To Use
Our favourite ways to use our Natural Hair Growth Oil
Our customers see the best results when using this method:
Overnight Mask:
1. Dispense 2-5 full pipettes into the palm of your hand.
2. Gently massage the oil into your scalp and comb through.
3. Leave overnight or for a minimum of 2 hours - wash out the following day.
4. Repeat 3x a week.
Thrive Hair Oil can also be used post-wash as a hair serum:
Post Hair Wash:
1. Apply 3-5 drops to the palm of your hand.
2. Apply to mid-lengths and ends of your towel-dried hair.
3. Massage the remaining oil into the scalp - brush through with a comb.
Ingredients
Carum Petroselinum Seed Oil (Parsley Seed Oil), Hydrogenated Castor Oil (Castor Oil), Linum Usitatis Simum Seed Oil (Linseed Oil), Coffea Arabica Seed Oil (Coffee Oil), Argania Spinosa Kernel Oil (Argan Oil), Baobab Oil (Adansonia Digitata) Seed Oil, Hydrogenated Sweet Almond Oil (Almond Oil), Lavandula Angustifolia Oil (Lavender Oil), Zingiber Officinale Root Extract (Ginger), Panax Ginseng Extract, Polygonum Multiflorum (Polygonum Multiflorum) Extract, Olea Europaea Fruit Oil, Theobroma Cacao Seed Extract, Avocado (Persea Gratissima) Oil, Coconut Oil, Rosemary Oil.