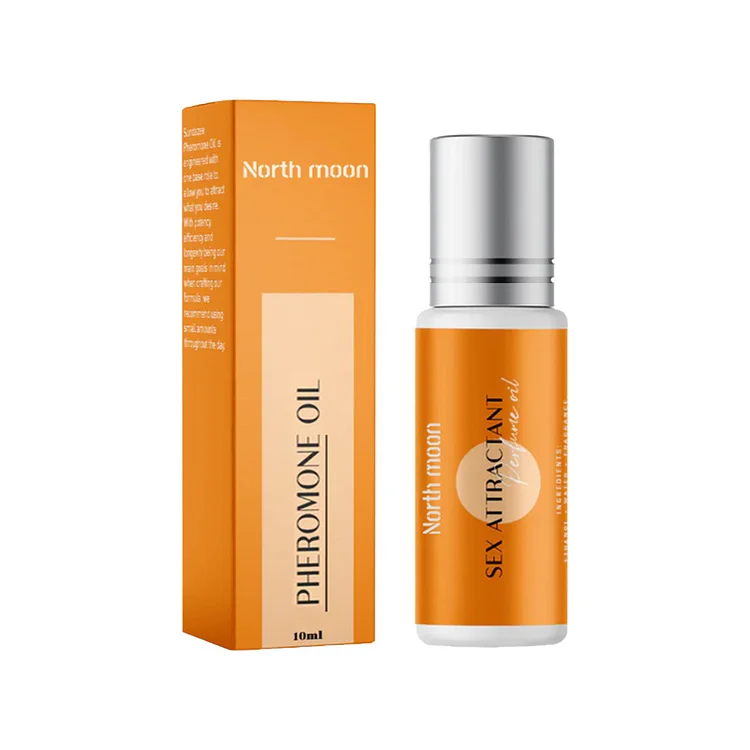 THE KEY TO ROMANCE
Whether you're in a relationship looking to spice things up or single and ready to mingle, Pheromone Oil is the perfect signature scent to make you irresistible!
BENEFITS OF PHEROMONE OIL
More Attention - Pheromone oil includes biological attraction agents, which means more attention from your partner or other men.
Smell Like Heaven - Crafted from yuzu with juicy pomegranate, as heart notes of peony lotus, people will ask where you got it.
Increased Confidence - Look good, feel good, go into each day with a new and improved you! 
Your Own Signature Scent - Pheromone Oil blends with your skin to create a one-of-a-kind scent. 
Makes a great gift - A beautiful fragrance can lift anyone's spirits and make them feel special, especially when it increases attraction.
Product capacity: 10ml
Product Ingredients: Pomegranate, Peony, Grapefruit
Size: 2*2*8.5cm
Shelf life: Three years
{% if template contains 'search' %}{% endif %}