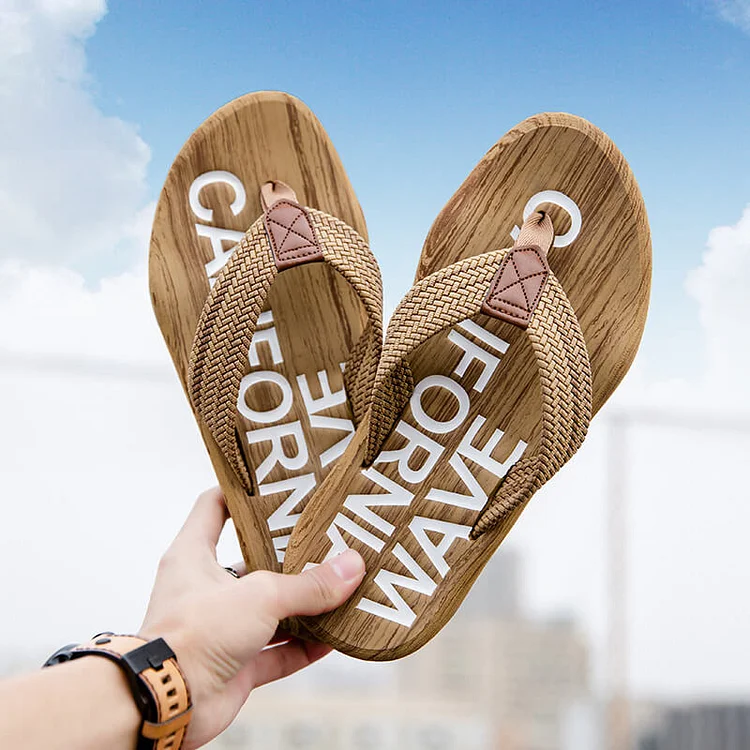 Fantastic Arch Support- Orthotic sandals for men will improve your gait and lessen foot issues like plantar fasciitis, providing an extremely soothing solution for those with flat feet, shin splints and achilles tendinitis. Our flip flops for men deliver all-day comfort, long-lasting anatomical support so you don't even feel the ground. The upper soles offer massage-pod footbeds that feel good on your feet. With ergonomically designed gives your feet ultimate comfort and pain relief.

Stylish & Sport Thong Sandals-Looks trendy, good for any casual wear. This thong sandals for men perfect for beach, vacation, and other oudoor activities. The tactile impression of our summer beach sandals for men are soft and the design are perfect fit your feet shape and let you enjoy the comfort of these flip flops after a long day of work. Sport Thong Sandals for Outdoor

Non-slip & Durable-Anti-slip sole give your feet a good grip with no slippage and good balance. Their simple yet comfortable design makes them perfect flip flops for all your summertime activities. Beach, boardwalk, or just running some errands, you'll always be sporting your men's soft comfort flip flops.

Athletic Thong Sandals for Outdoor-Soft athletic sports sandals profile with extra padded soft liner gives you the comfort to walk all day without rub. Simply clean these shoes by wiping them down with a clean damp cloth. These beach flip flops for men are extremely easy to clean and quick to dry. Their water-friendly and buoyant nature make them a good option in wetter conditions. Making them the ultimate beach companion of the season.

Various Occasions: True to size beach flip flops men are made to fit your feet. Perfect to take them on hiking, on boating trips and even for walking on beaches. Suitable for pool party,sports,travel,indoor,outdoor.
-Product Features-
EVA

+rubber
Durable
Non-slip
Handmade
-Product Specification-
Material: EVA + rubber

Size: 6-13 US normal size. If your feet are fat or wide, choose a larger size.

Scope of application: bathroom, beach, public shower room, bedroom.