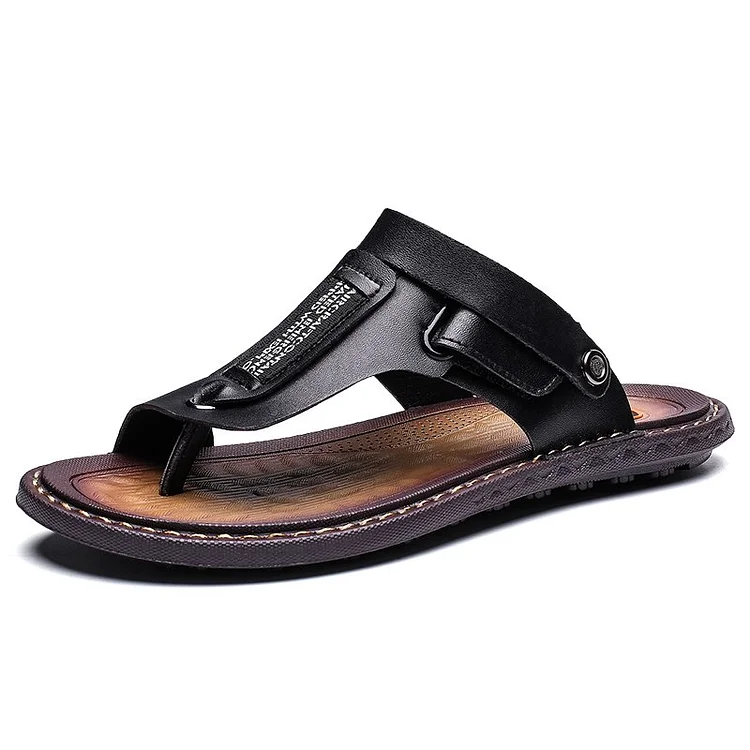 This is a pair of dual purpose slippers that can be worn while driving
Slippers are comfortable when going out in the summer, but when you need to drive, you will find them inconvenient and dangerous.
A pair of slippers with straps changed this situation. You can put away the belt when going out. At this time, it is a pair of cool and lightweight slippers. When you need to drive, you can put the belt down. It was a pair of sandals at this time.
The upper is made of leather. The inside of the upper is very soft, and the laces are also very soft. It will not hurt your feet and will bring you a good experience. The side of the shoe is intimately designed with adjustable width shoelaces, which can adapt to various foot types.
The material used for the sole is rubber, which is non-slip and wear-resistant, suitable for the foot and reduces the pressure on the foot.
-Product Features-
waterproof
Easy to clean
comfortable
Multi-purpose
-Product Specification-
Material: artificial leather + rubber
Size: 6-14 US normal size. If your feet are fat or wide, choose a larger size.
Application: shopping, travel, vacation, beach, party, family, etc.