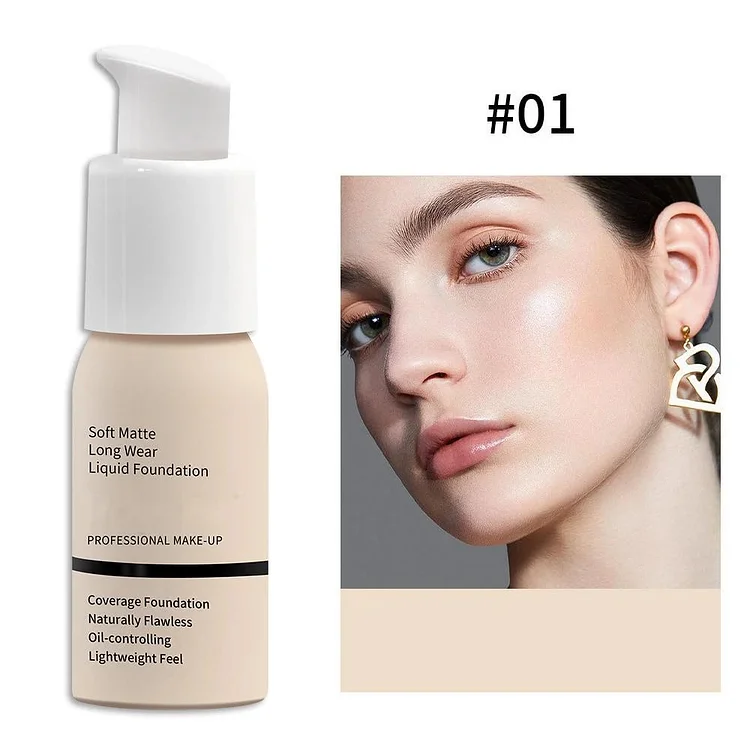 💖 TIPS: Most of our customers get two variants (one lighter, one darker), and combine them until they can get the desired results. 💖
Be flawlessly confident with our Phoera Soft Matte Liquid Foundation! 
It easily blends into all skin types to give you a flawless, stunning look that lasts all day & night.
Phoera is waterproof, lightweight and bendable. It hides redness, tattoos, pimples, anything! You name it!
About The Foundation
Oil-free and Silicone-free💖
Full coverage💖
Cruelty free💖
Lightweight💖
A soft matte, long wear foundation💖
Waterproof💖
Hypoallergenic💖
For all skin types💖
Bottle size: 30ml/1.0 fl.oz💖
 
How To Use
Choose the best color shade for your skin.
Shake before using.
Gently tap the makeup onto your skin with either your fingers or with a damped make-up sponge.
Apply gradually by using a small quantity and then add as needed until the imperfections are covered.
Click The Add To Cart Button To Order Yours Now!
For each pieces of our product purchased, we donate a portion of our profit to support the Cruelty Free International organization, which helps to promote the protection of animals and end animal cruelty around the globe. By purchasing our product, you are supporting our cause to provide a more animal-friendly beauty culture. Don't hesitate to contribute to corporate your passion for beauty and animal today.