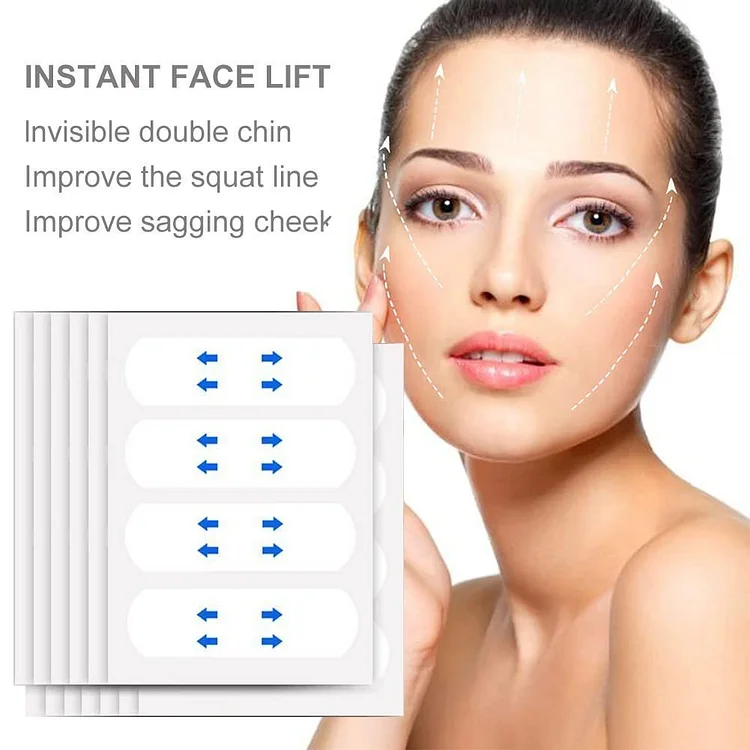 As a gift for your loved ones,this Invisible Face Lifter Tape

will be the perfect!
Are you still worried about the big round face, edema, sagging, large bite muscle?
Are you still worried about the double chin caused by fat accumulation and the increasing number of wrinkles on your skin?
Our Face Lifter Tape will help you get a delicate V-shaped face with ease.
Be
refined with good sisters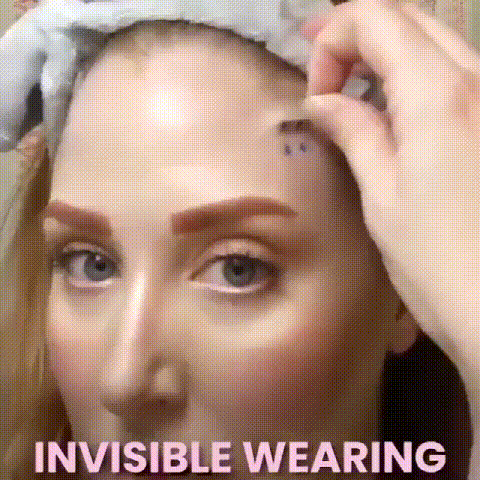 Instant Face Lift
This face lift tape can instantly lifts sagging skin around the face, smoothes wrinkles, effectively lifts and firms the face, hides the double chin, and creates a V-shaped face.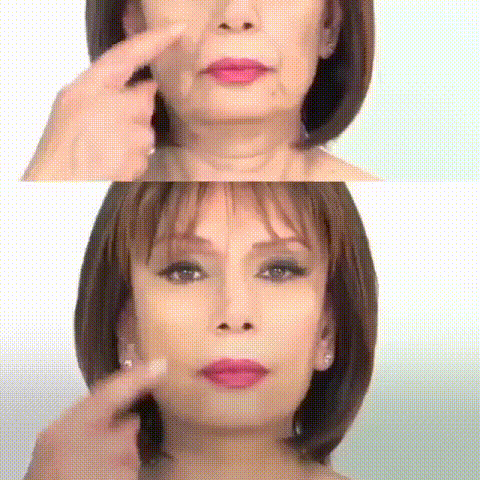 Invisible Design
This transparent lifting tape is an ultra-thin single-sided film, natural, waterproof, soft, completely invisible after makeup, no traces on the face at all, and the face-lifting effect is obvious.
Breathable & Skin-Friendly
Our face lifting tapes are made of high-quality materials, which are natural and safe, gentle and non-irritating, breathable and waterproof, making the skin look firmer and more moisturized, suitable for all kinds of skin.
Easy to Use
Clean and dry face, stick one end of the tape to one place on the skin, then pull back the skin as much as 3 to 4 inches and push down firmly, then you can see the amazing results.
Versatile usages
These face lift tape and stickers can be applied on your whole face, neck and other body parts, are perfect for any occasion, such as weddings, work, parties, picture taking, anniversary, or other important occasions.
Skin Type: All
Shelf life: 3 years
Color: White
Material: stickers
PACKAGE INCLUDES
28/40/100 pcs x Invisible Face Lifter Tape
Note: Keep your face clean and dry before using it, please don't wet your face or make up before pasting it.The face lift stickers can instantly lift the sagging skin around the face, effectively lift and tighten the face, make the chin and face thinner.