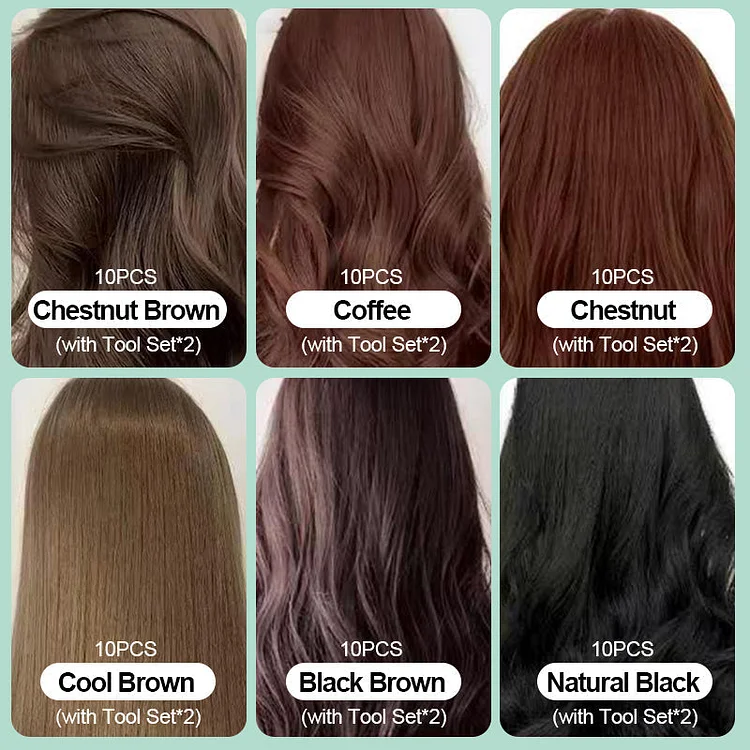 Dyeing Hair is as Simple as Washing Hair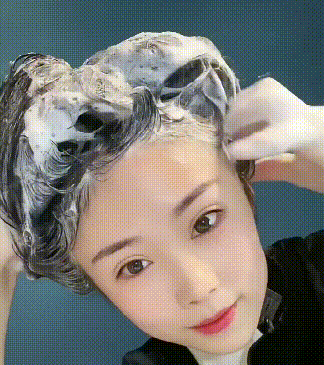 Amazing Gray Hair Covering Effect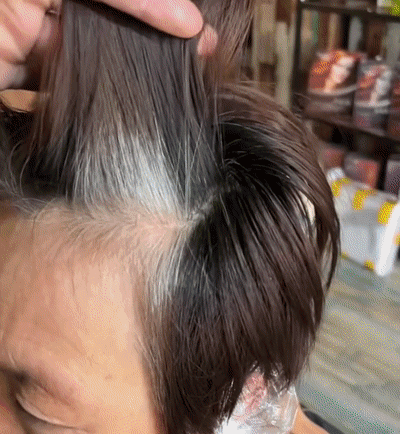 How can you add a touch of magic to your loved one's Christmas?
By gifting them vibrant, head-turning hair colors that redefine their look!
A revolutionary solution for achieving beautifully colored hair. This extraordinary hair care product not only provides excellent gray hair coverage but also offers a convenient, at-home hair dyeing experience like no other.
FEATURES
Supreme Gray Hair Coverage
Our Plant Bubble Hair Dye Shampoo offers exceptional gray hair coverage. With a range of six versatile shades to choose from, it effectively conceals most gray hairs. For those looking for complete gray coverage, Coffee, Dark Brown, and Natural Black are your go-to choices, leaving no trace of gray behind.
Effortless Bubble Hair Dye Application
Dyeing your hair at home has never been easier. This shampoo boasts a unique bubbly texture that makes application a breeze. Use it just like your regular shampoo for a gentle, secure, and mess-free hair dyeing experience.
Redefine Your Hair Color
Get ready to redefine your hair color effortlessly. Whether you're looking to enhance your current shade or embark on a bold new look, Plant Bubble Hair Dye Shampoo empowers you to do so with ease. Achieve salon-quality results in the comfort of your own home.
Gentle, Plant-Based Ingredients
We prioritize your hair's health and your safety. Our shampoo features mild, plant-derived ingredients that are kind to your hands and skin. It's a unique blend of shampoo, hair dye, and hair care, all in one. Nourish your hair while achieving stunning color without any compromise.
Operating Steps
STEP1 Wear gloves, open the bag opening, and squeeze all the paste into the palm of your hand.
STEP2 Don't wash your hair before dyeing. Dye hair when it is dry. Apply foam in the order of sideburns, back of the head and top of the head. Rub the whole head. (Apply more on areas with gray hair)
STEP3 Put on the shower cap and wait for about 10 minutes for natural black and about 45 minutes for other colors. (If the temperature is low, it can be heated appropriately)
STEP4 Wash with warm clean water and blow dry
Dosage Reference
Short hair: Suggested 1-2 PCS
Medium to long hair: Suggest 3-4 PCS
Extra long hair: Suggest more than 6 PCS
SPECIFICATIONS
Color: Chestnut Brown, Coffee, Chestnut, Cool Brown, Black Brown, Natural Black
Net content: 30ml/1 pc
Shelf life: 3 years
The Package Includes:
Plant Bubble Hair Dye Shampoo × 10
Tool Set × 2